Welcome to WHUT
Wuhan University of Technology (WHUT) is a key university under the direct administration of the Education Ministry by the authority of the State Council, P.R. China. It is one of the first universities in China awarded the title of State 211 Project Key University.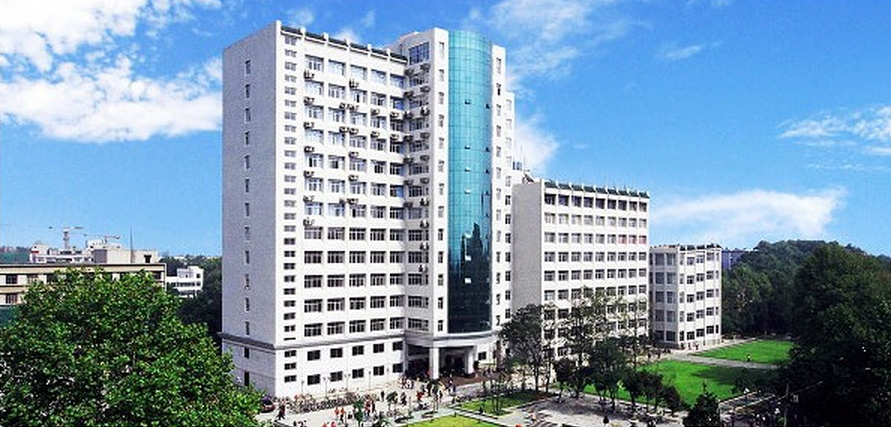 WHUT is located in Wuhan, a city renowned as "the Thoroughfare Leading to Nine Provinces". The university occupies an area of nearly 4,600 acres, with the total build-up area of 1.6 million square meters. There are 4 modern libraries with a total stock of more than 3.5 million books.
The university covers studies in engineering, natural sciences, humanities, management, economics, law, philosophy, history, education and medicine. There are 79 specialties for undergraduates, 2 first class national key subjects, 7 second class national key subjects, 30 ministerial or provincial-level subjects, 9 first-class doctoral programs, 61 second-class doctoral programs, 132 second-class master degree programs and 10 post-doctoral mobile stations. The university has the authority to confer master degrees in 21 fields and confer master degrees on teachers working at the universities and colleges in 16 fields. The university has already established a group of research centers at advanced levels, including a national key laboratory, and a state level industrial testing base, 17 key laboratories and research centers at ministerial or provincial level and 58 joint centers with prominent enterprises at home and abroad.
The university attaches great importance to the education of teachers and has developed a large number of excellent teachers. There are more than 3,000 full-time faculty members, including 506 Professors, 1086 Associate Professors, 253 doctor supervisors and 1170 master supervisors. There are 5 Academicians, 1 professor appointed as the Chief Scientist of National 973 Project, 1 professor with the title of National Teaching Master, Cheung Kong Scholars, 7 Chutian Scholars; 79 middle-aged and young experts recognized as Outstanding Scholars of the country or the province, 212 members entitled to special subsidies from the central or local government. The university enrolls more than 35,000 full-time undergraduates, 12,000 graduates for Doctoral and Master Programs and 164 international students.
The target for undergraduate education is to cultivate students with "solid foundation, wide application who are innovative and possess excellent qualities. The university makes great efforts to cultivate the high-quality talents who are responsible, adaptive, hardworking and creative. The university has made great progress in building Excellent Courses. Six of the courses are national-level excellent and 45 of them are provincial level excellent. The university has gained 5 second-class excellent teaching awards at the state level and 45 awards at the ministerial and provincial level. It owns a national engineering teaching base and a State-level Students Cultural and All-around Education Base. Besides, WHUT is one of the Model Universities for College English Teaching Reform. Over the years, the students of the university have obtained 52 awards from National Mathematic Modeling Contest, Electronic Design Contest, Challenging Cup Contest, Mechanics Innovative Contest and 119 awards from many others. Most important of all, the students gained 11 awards from American Mathematic Modeling Contest. The basketball team of the university gained the second place in CUBA in the years of 2005 and 2006 and the martial team performed excellently in many contests at home and abroad. The rate of employment of the undergraduate students remains to be more than 90%.
Internationalization serves as a strategy for the growth of the university. We have established good relationship with more than 100 universities and research institutes in USA, Germany, Britain, France, Japan, Holland, Russia, Australia, and Italy. We have invited famous international scholars to serve as visiting professors and honorary professors and organized more than 30 influential international meetings. Every year, the university does not only send staff from the teaching and research sectors abroad to study, conduct research or participate international conferences but train undergraduate students and graduate students jointly with the universities abroad.
WHUT has adhered to the guiding principle of Taking Education of Students as the Basis and Putting Academic Advancement Foremost. With a target to turn the university into a first-class university in China" which will be a comprehensive, open and individualized research-oriented institution of higher education and promote certain fields to be among the first-class in the world by 2020, WHUT has employed Special-feature Strategy, Coordinated Developmental Strategy, Internationalization Strategy and Innovation Strategy. It will take the opportunities, further the reform, be united and innovative to make greater contribution to the vitalization of China by science and teaching.