The First WUT International Young Scholars Forum Held
From April 21 - 23, the First International Young Scholars Forum was held in WUT. More than 120 scholars from36 countries and regions including the United States, Canada, the UK, Germany, France, Sweden, Russia, Australia, Singapore, Japan came to WUT to deliver academic talks and seek common development.
  Attendees include university leaders Xin Sijin, Zhang Qingjie, Wang Qiankun, Xia Jiangjing, Zeng Chunnian, Kang Canhua, Liu Zuyuan, Zhaojing, and Jiang Desheng, Academician of Chinese Academy of Engineering, Su Baolian, Academician of Belgium Royal Academy of Sciences, Cheng Yibing, Academician of Australian Academy of Engineering, and Xie Shengquan, Academician of New Zealand Academy of Engineering. There are also leaders from Hubei provincial government and WUT faculty members and department leaders. Vice president Wang Qiankun chaired the forum.
  Xin Sijin gave the opening speech, praising the forum for building a good platform for young scholars from different academic backgrounds to discuss the forefront of science and technology, and be inspired by each other, as well as having a close, multi-directional and favorable opportunity to know WUT. WUT is a cooperative, open and inclusive family that warmly invites young scholars at home and abroad to realize the mutual dream of career and development.
  Representative from the Personnel Office of Organization Department of Hubei Provincial Party Committee introduces the talents work in Hubei Province, and sent sincere invitation to the young talents to settle in Hubei . He said that Hubei will, as always, care and support the development of WUT, back up the work of science and technology talent, and strive to provide a good political and ecological environment for the introduction and cultivation of talents.
  WUT President Zhang Qingjie serves as Chairman of the Forum. His speech is titled: Grasping the Opportunity and Build the Dreams. He gave a comprehensive introduction to the distinctive characteristics of materials, transportation and automobile industry in Wuhan University of Technology, and reviewed the outstanding achievements and significant progress made in recent years in personnel training, scientific research, social service and campus construction. President Zhang Qingjie also stood at the forefront of the development of higher education in China and the world to introduce the strategic choice of WUT development, expounded new ideas and ideology and the ideals of lofty universities, and explained in details of the action plan for 2020. He stressed that "for the realization of the strategic objectives, the key is to introduce and cultivate a large number of young talents," and send a sincere invitation to outstanding young scholars.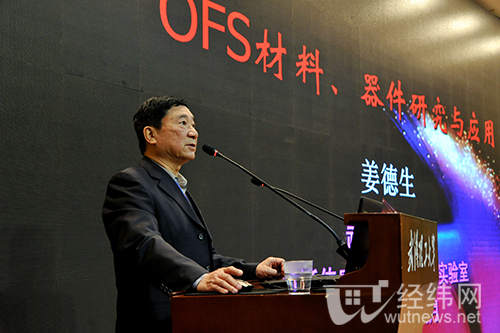 Professor Jiang Desheng, Academician of the Chinese Academy of Engineering, delivered a lecture on OFS Materials, Devices Research and Applications. Professor Mai Liqiang, a Changjiang Scholar, gave a lecture on Nano Energy Materials and Device: Stepping to World Leading Edge. Professors Luo Rong and Professor Xia Jianlong gave speeches in the forum on behalf of young teachers.
  Vice president Liu Zuyuan introduced the university's talent introduction and cultivation policy by combining the "15551 Talent Project", "talent team internationalization strategy", "national, provincial and ministerial level talent engineering system" and so on. He said that a favorable environment and the spirit to pursuit excellence is well established in WUT. It also has the confidence and strength to provide first-class platform for the majority of young talent to achieve their ambition.
  There are one main forum and eight sub-forums, including materials, transportation, mechanics, mathematics, civil and environmental discipline, information, chemistry and life sciences, and humanities, aiming at setting up a platform for ideological sharing and academic exchange to promote the exchange of outstanding young scholars at home and abroad, enhance cooperation among different research fields, and promote the school first-class Universities and first-class discipline.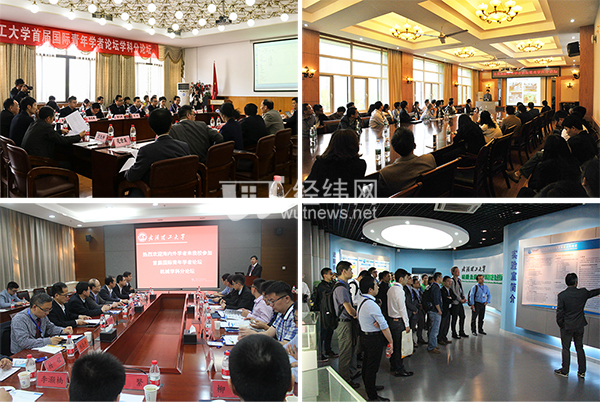 The First International Young Scholars Forum is an active attempt of the reform of our talent system. It is of great significance for the promotion of the talents system for the development of WUT.